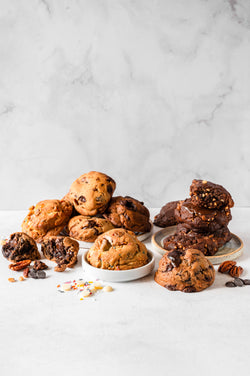 The Lux Lab (Premium Cookie Subscription)
The world's most iconic cookies, delivered every single month.

Introducing the first premium cookie subscription that combines our bestselling classic collection cookies of the month with at least one limited edition flavour. And oh yes, some of them will be never before released flavours to the public.
What's Included:
A collection of assorted cookies shipped out on the first business day of every month for the length of your term.
*Please note your first subscription order will be sent out the date you select on your cart. The following months, your package will be sent out the first week of the month for the rest of the term.
Other premium cookies to indulge in..